Article
Beauty is Definitely Skin Deep!
Step into a world of radiant transformation as PureCeuticals unveils the secrets to unveiling your skin's purest potential. Introducing the Pumpkin Enzyme Cleanse and Ferulic C Antioxidant Serum 20%, a harmonious coherence of nature and science, meticulously crafted to orchestrate a synergy of beauty. Imagine your skin is a blank canvas, yearning to be cleansed of the day's cacophony and replenished and rejuvenated. With each drop of the exquisite Pumpkin Enzyme Cleanse and Ferulic C Antioxidant Serum 20 % from PureCeuticals, behold a composition of purity that unveils not just a reflection, but a masterpiece of you.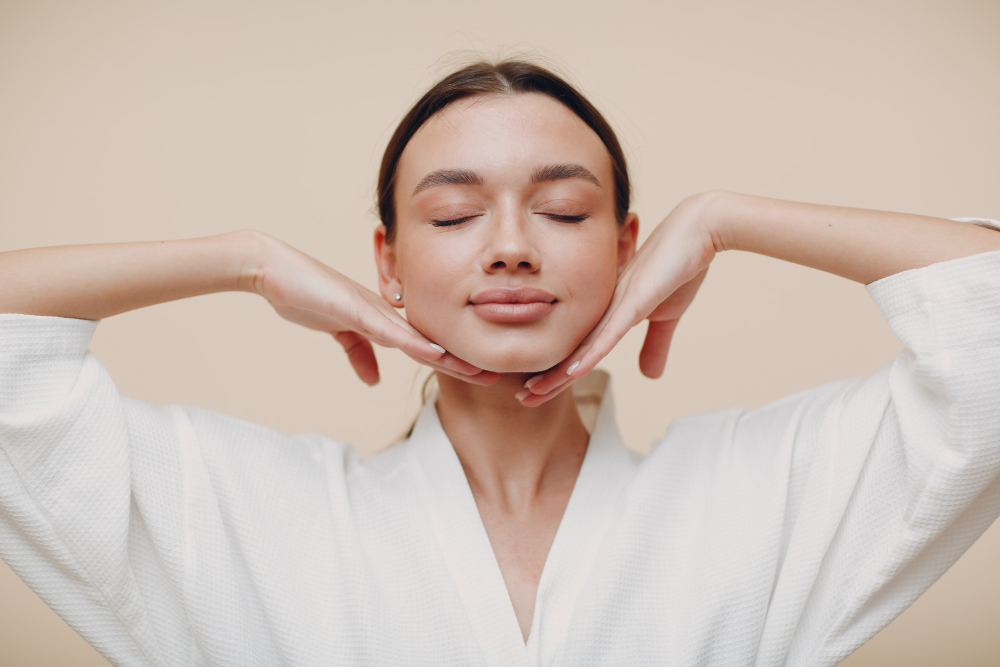 The Purity of PureCeuticals
PureCeuticals is a leading skincare company, renowned for its dedication to using natural, organic, and scientifically supported products to produce vibrant, healthy skin. The visionary founder of this cutting-edge company, Marlene Weber, is at its core. Her love of skincare and commitment to excellence have fueled PureCeuticals' expansion within the cosmetics sector.
When Marlene Weber was in her early twenties and dealing with crippling acne, she discovered her passion for skin care products. The co-inventor of Retin A, Dr. James Fulton, was able to assist with her skin cleanup after she was unable to find any products that addressed the underlying causes of these issues. She was completely enthralled by it, and she had no idea how much it would later alter her future.
Marlene left her corporate career to become an esthetician because she had recently learned how to heal her own skin and had a strong desire to assist others in doing the same.  As a crucial member of the Burke Williams Spa Product Development Team, Marlene gained experience and broadened her knowledge before going on her own.
By fusing the most potent, effective botanicals with cutting-edge scientific research, she aimed to develop a brand that would change the beauty sector. Marlene Weber established PureCeuticals in 2011, establishing a new benchmark for natural, clean skincare.
Sustainability is one of the brand's fundamental principles. PureCeuticals is dedicated to obtaining ingredients free of cruelty in an ethical and responsible manner while supporting environmentally friendly procedures throughout its manufacturing operations. The brand shows its commitment to environmental stewardship while also ensuring the finest quality products by putting sustainability first.
Each formulation in the PureCeuticals product line has been painstakingly designed to target a particular skin issue. The company offers products for all skin types, including nourishing moisturizers, mild cleansers, and advanced, cutting-edge anti-aging serums. Even the most sensitive skin may use the formulae because they are vegan and free of dangerous chemicals like parabens, sulfates, petrochemicals, and synthetic perfumes.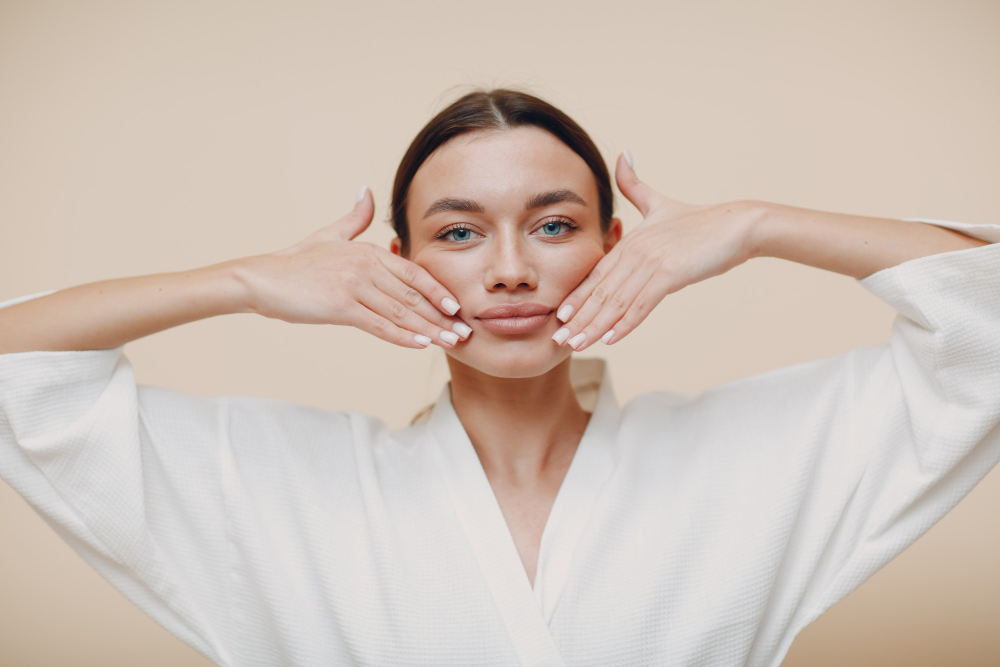 PureCeuticals stands out from mass-produced skincare brands thanks to Marlene Weber's hands-on approach to product creation. She collaborates closely with a group of chemists and skincare specialists to develop cutting-edge, high-performing products. Before reaching consumers, each formulation goes through extensive testing and refinement, ensuring unmatched effectiveness and safety.
Marlene Weber is a businessman who also specializes in skincare. She also participates in charitable causes. She has supported several organizations that advance environmental health, animal welfare, and female emancipation, tying PureCeuticals to these goals.
PureCeuticals is a leading-edge skincare company that, through its dedication to innovation, sustainability, and purity, has completely changed the way people think about beauty. The company has grown under Marlene Weber's leadership and guidance, helping it to stand out in the cutthroat beauty market. PureCeuticals continues to enable people to attain healthy, glowing skin naturally by emphasizing the use of nature's finest components mixed with cutting-edge research.
Pumpkin Enzyme Cleanse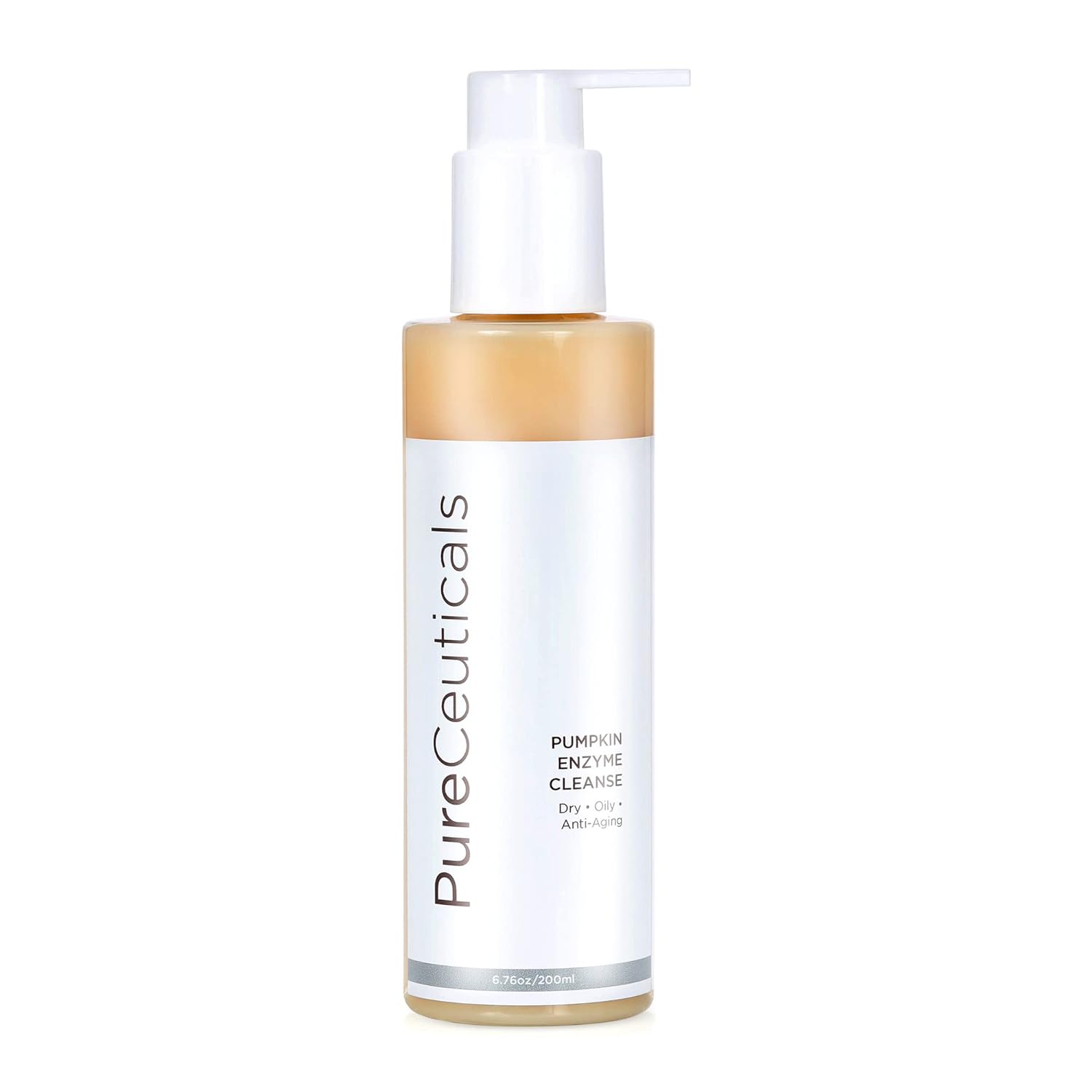 Pumpkin Enzyme Cleanse is suitable for all skin types, including sensitive skin. It is rich in Enzymes, Vitamins B3 and A, and Beta-Carotene which renews and softens the skin cells for a smooth healthy complexion. A hydrating alpha-hydroxy acid called Lactic Acid, which is plant-derived refines and perfects the surface of the skin through exfoliation. The process reduces wrinkles and evens skin tone and hydrates the skin. Ginger root oil is high in antioxidants that combat free radicals in the skin. It works to soothe redness, prevent the signs of aging or skin damage, and restore radiance to your skin. Pumpkin Enzyme Cleanse is a strong weapon to have in the fight against aging and hyperpigmentation.
Each of the ingredients present in Pumpkin Enzyme Cleanse can offer various benefits when included as part of a skin cleanser. Let's delve a little deeper to find out how the ingredients combine to work their magic.
Vitamin A, often in the form of retinol or its derivatives, is renowned for its anti-aging benefits. It promotes collagen production, reduces the appearance of fine lines and wrinkles, and can help improve skin texture and tone.
Beta-carotene is a precursor to Vitamin A and is known for its antioxidant properties. While it doesn't directly provide the same benefits as retinol, it can help protect the skin from oxidative stress and support overall skin health. It may also impart a subtle warm tone to the skin.
Lactic Acid acts as a chemical exfoliant. It helps to gently remove dead skin cells, improving skin texture and radiance. Lactic Acid can also contribute to the skin's hydration by attracting moisture, making it suitable for dry or sensitive skin types.
Ginger Root oil is rich in antioxidants and has anti-inflammatory properties. I can help soothe the skin, reduce redness, and promote a more even complexion. The warming sensation it provides can feel quite relaxing.
When you combine all these ingredients into a properly formulated skin cleanser, you can expect profound benefits.
Gentle exfoliation which leads to a smoother and brighter skin complexion.

An improvement in both skin tone and texture.

Oil production in the skin is regulated which is especially useful for those with a tendency to have oily skin.

The appearance of enlarged pores, fine lines, and wrinkles is diminished.

Enhanced moisture retention and skin hydration.

The skin is protected from damage caused by free radicals in the environment and oxidative stress.

A calming effect on skin that is inflamed, or irritated.
Ferulic C Antioxidant Serum 20%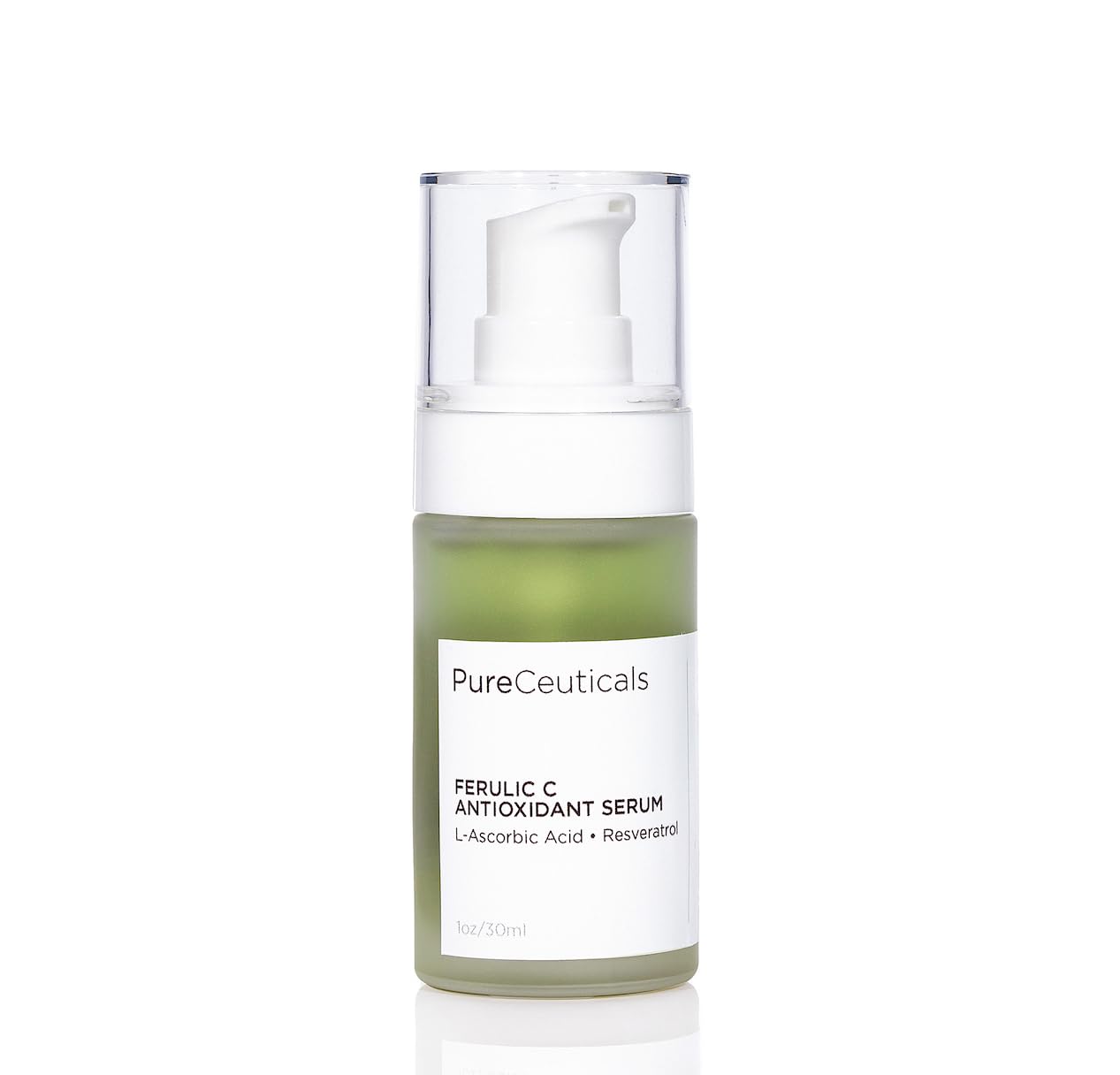 The serum is packed full of antioxidant goodness. L-Ascorbic Acid, or Vitamin C. The antioxidant repairs and protects against sun damage, while Ferulic Acid provides a barrier against free radicals. Alpha-Hydroxy Acid or Malic Acid works towards an even skin tone. Asafetida and Sugar Apple Extracts also help to achieve an even skin tone.
Ferulic C Antioxidant Serum works to help photodamaged skin or prevent premature aging, evens the skin tone, increases moisture content and hydration, boosts collagen synthesis, assists in the reduction of wrinkles, fights acne, is a barrier against free radicals, and guards against the harmful rays of the sun.
The ingredients included in Ferulic C Antioxidant Serum 20% when combined in a well-formulated serum, can work synergistically to provide a range of benefits, including antioxidant protection, skin brightening, exfoliation, collagen support, and overall skin health improvement.
Vitamin C or Ascorbic Acid is a potent antioxidant that helps protect the skin from damage caused by free radicals, which are unstable molecules that contribute to aging and skin damage.

Vitamin C can help reduce the appearance of dark spots on the skin, hyperpigmentation, and uneven skin tone by inhibiting melanin production.

Vitamin C plays a crucial role in collagen synthesis, aiding in maintaining the skin's firmness and elasticity.

While not a substitute for sunscreen, Vitamin C can provide an added layer of protection against UV damage.

Malic Acid is an alpha hydroxy acid that exfoliates the skin by breaking down the bonds between dead skin cells, leading to smoother and more radiant skin. Regular use of Malic Acid can help improve skin texture, reduce the appearance of fine lines, and promote a more even complexion. Like other AHAs, Malic Acid can help with skin brightening by removing dull surface cells.

Ferulic Acid is an antioxidant that, when combined with Vitamin C and E, can enhance their effectiveness and stability, providing superior protection against oxidative stress and environmental damage.

Research suggests that Ferulic Acid can provide some level of protection against the harmful effects of ultraviolet radiation from the sun.

It may also help reduce inflammation and redness, making it suitable for individuals with sensitive or irritated skin.

Sugar Apple Extract contains antioxidants that help protect the skin from environmental stressors and premature aging. These extracts can have moisturizing properties, helping to keep the skin hydrated and supple.

Sugar Apple Extracts may possess anti-inflammatory properties that can help soothe irritated or sensitive skin.
The Final Act
Experience the ultimate in skincare luxury with the Pumpkin Enzyme Cleanse and Ferulic C Antioxidant Serum 20% from PureCeuticals. Elevate your routine to new heights as you indulge in the soothing embrace of the gentle, yet effective cleanser, leaving your skin refreshed and revitalized. And with the powerful skin serum, unveil a radiant complexion that tells a story of nourishment and care. Discover the art of self-care and embrace the pure beauty that comes from within. Elevate your skincare journey today with the Pumpkin Enzyme Cleanse and Ferulic C Antioxidant Serum 20% from PureCeuticals, because you deserve nothing but the best for your skin.
* In partnership with our friends at MW Skin Care LLC.* Photo courtesy of  MW Skin Care LLC.
* These statements have not been evaluated by the Food and Drug Administration. These products are not intended to diagnose, treat, cure or prevent any disease.
* The information available on ewellnessmag.com, including text, graphics, and other materials is for informational purposes only. Reliance on any information in ewellnessmag.com is at the user's own risk. Sponsored product placement may appear in the article. The visitor of this website acknowledges that the information available on or through ewellnessmag.com is not and is not intended to be a substitute for professional medical advice. Copyright © 2023 Brawo Press, Inc. All rights reserved.
---