Article
Avoid toxins and live your healthiest life
Toxins can be found everywhere. In the air we breathe, the food we eat. Harmful chemicals can even be in the products you put on your skin.
It's truly something to worry about because living your best life and staying as healthy as possible demands that your body remain as free from toxins as possible.
Long has been the battle raging with mega-corporations to clean up the air, water, and food we eat. Toxic spills still happen on an all-to-regular basis. These can contaminate groundwater for years to come. Factories spew particles into the air. Cheap chemical fillers and preservatives are added to our food and cosmetics.
Your body gets to fight this all while trying to keep you as healthy as possible.

Jamie realized this the hard way.
She was diagnosed with stage IV Chronic Kidney Disease, depression, and a host of other ills. This caused her to reach a turning point in her life. And she began seriously focusing on her health.
Jamie concentrated on her body's total wellness. The "complete package." Her attention was fixed on all aspects of healing.
Her physical health – Proper nutrition, changing her lifestyle, and eliminating toxins.

Her internal – Mental well-being, spiritual health, and emotional work.
Jamie wrote a book about her experience as her body began to heal. Her passion for sharing her knowledge with the world was too much to hold in.
While healing, Jamie realized a severe need for quality toxin-free products. This led her to fill a void that she saw consumers had. She formed a company and is now sharing her creations with the world.
You may or may not be aware of many toxins in everyday items. Sometimes a tremendous effort is undertaken to NOT talk about what we face daily. Yet, this is the knowledge that needs sharing. So, here are some of the most common toxins you can run across daily.
The daily toxin battle
The list of chemicals and substances a human is exposed to appears more significant than ever. The air we breathe, the water we drink, the food we eat, and even the products we use on our skin may have dangerous effects.
Some of these effects are weakened immune systems and internal organ damage. The real danger is that we are mostly exposed to these things in small quantities – over time. And over that time, they can build up in our system. That's when the damage starts to occur.
 
As research advances, the list continues to grow. Science continues to unearth that this chemical or that substance is harmful. And some of the most common we face daily, and where they are found.
Phthalates: Found mainly in beauty products and pharmaceuticals. This group of chemicals is used as a preservative. And they've been used since the 1920s. Think of the exposure humans have had over the generations.
The list of side effects and problems with phthalate exposure is more than a little concerning. For example, exposing children to certain phthalates increases the risk of developing allergic diseases such as asthma and eczema.
The list doesn't stop there. Certain phthalates are associated with thyroid cancer and breast cancer. There's also been a significant connection between exposure and adverse outcomes for Type 2 diabetes, insulin resistance, testicular damage, and an increased risk of miscarriage and congenital disabilities. And this isn't a complete list.
As you look over your consumer products, check for these ingredients –
BBP (Butyl benzyl phthalate)

DBP (Dibutyl phthalate)

DEHP (Di-(2-ethylhexyl) phthalate)

DEP (Diethyl phthalate)

DiDP (Di-isodecyl phthalate)

DiNP (Di-isononyl phthalate)

DnHP (di-n-hexyl phthalate)

DnOP (di-n-octyl phthalate)
BPA: This stands for bisphenol A; it's an industrial chemical used to make plastics and resins since the 1950s. This type of plastic is often used in containers to store food and in plastic bottles holding beverages and water.
Some epoxy resins containing BPA are used for coating the inside of metals product like canned food bottle tops and even water supply lines. There are even some dental sealants that may contain BPA. This is all the more shocking when you realize what the effects of exposure to BPA can be, including:
Possible adverse effects on the brain and prostate gland of fetuses, infants, and children.

Research suggests a link between BPA and increased blood pressure, type 2 diabetes, and cardiovascular disease.
Considering the wide variety of products that contain BPA, you may think there is no way around exposure. However, more and more companies are going BPA-free in their packaging material.
Heavy Metals: such as lead, mercury, arsenic, cadmium, and other toxins, are more common than you might think.
One study found that 1 out of 3 popular spices and herbs contained harmful amounts of lead, arsenic, and cadmium. Other sources of heavy metal contamination can include:
Cosmetics

Toys

Electronics

Personal care products
While this list of toxins is incomplete, these are the most common ones that cause problems. It may seem impossible to shield yourself from exposure to toxins, but there are several things you can do to help protect yourself and those closest to you.
Protecting yourself from toxins
It will take some changes, yet the importance of reducing your toxin exposure is that important. Some efforts are easy, and some will be an adjustment and take a little time. However, start small, and make the changes you can.
Use better consumer products – The sad reality is that most people will purchase an acceptable product at a much lower price. Well, guess what? That lower price is likely due to the inexpensive ingredients used to make that product.
Inexpensive ingredients are often the most harmful since compounds such as BPA and Phthalates have existed for decades. This makes them very affordable for manufacturers. And if there is not enough outcry over using these ingredients, everything will stay the same.
So, vote with your cash. Buy quality products that don't include known dangerous chemicals. The manufacturers of goods such as cosmetics and hygiene will either adapt or lose business. Let companies know with your hard-earned money how you feel about toxins.
Track air quality – Most weather apps and television forecasts include an air quality alert (sadly, we need those now). If you're sensitive to low air quality or want to protect yourself more, try to stay indoors during hours of low air quality. This will reduce the amount of airborne toxins you are breathing in.
Filter your water – You don't have to spend a massive pile of money on a whole-house filtration system. A good quality water filter pitcher will remove nearly all lead, fluoride, and chlorine from your drinking water. There are also water companies that will install a filtered water cooler. And you can set up a month-to-month subscription. This water should be clear of these toxins and always ask for a quality report.
Eat organic – Whenever possible, choose organic foods over those not certified. Ensure the product is certified and doesn't just say "organic ingredients." Remember the study of spices and herbs? Check everything that you buy.
Replacing that bottle of contaminated oregano with an organic version could be very simple. And certain organic products have been proven more nutritious, such as meat, dairy, and grains. Make the switch when you can and reap the benefits.
The benefits of cutting as many toxins out as possible are clear. And with this in mind, we return to Jamie's story.
As she chose to free her body from toxins, she found it impossible to find quality cosmetics. Everything she looked at, even "natural" choices, contained harmful, unnatural chemicals. That's when she decided not to choose between natural makeup that didn't perform or makeup loaded with junk.
So, she created PiperBlue, a company dedicated to high-quality makeup without unnatural ingredients.
PiperBlue is easy to apply, with warm, vibrant, and natural colors. This makeup enhances your beauty and blends effortlessly with your natural skin tone. All ingredients are wild-crafted, organic, and sustainably and ethically sourced.
Jamie is proud to introduce you to her line of certified organic products. And it starts with a trifecta of quality and organic beauty enhancements.
Tri-Power Bundle


What's included:
One magnetic compact

Five magnetic singles – Main Foundation, highlight foundation, contour, blush, lip, and bronzer.

One bottle of setting spray

One bottle of setting powder
This organic makeup easily blends to create a natural airbrush look. The palettes can cover all users from light to full.
The setting spray is multi-purpose and can be used for setting or priming. This unique blend uses fresh organic aloe and skin-nourishing ingredients. Use it as a setting spray for long-lasting makeup and an anti-aging toner for day or night.
The skin-perfecting setting powder is translucent and soft. It helps to absorb excess oils without drying your skin and gives your makeup a longer-lasting look.
This is one of their most popular bundles to help you achieve perfect results with premium all-natural ingredients. Here's what Calyn from Texas had to say:
Fantastic – Love this makeup. It feels like second skin. A little goes a long way and looks so natural.
All PiperBlue products are sold with a 25-day satisfaction guarantee. If this isn't the natural choice in makeup you've been looking for, return for a full refund.
And if you just want to try a bit of PiperBlue without committing to so many colors, they also have you covered there.
Blush – Sweetheart
It's made with 100% natural vitamins, minerals, and pigments in an organic botanical base.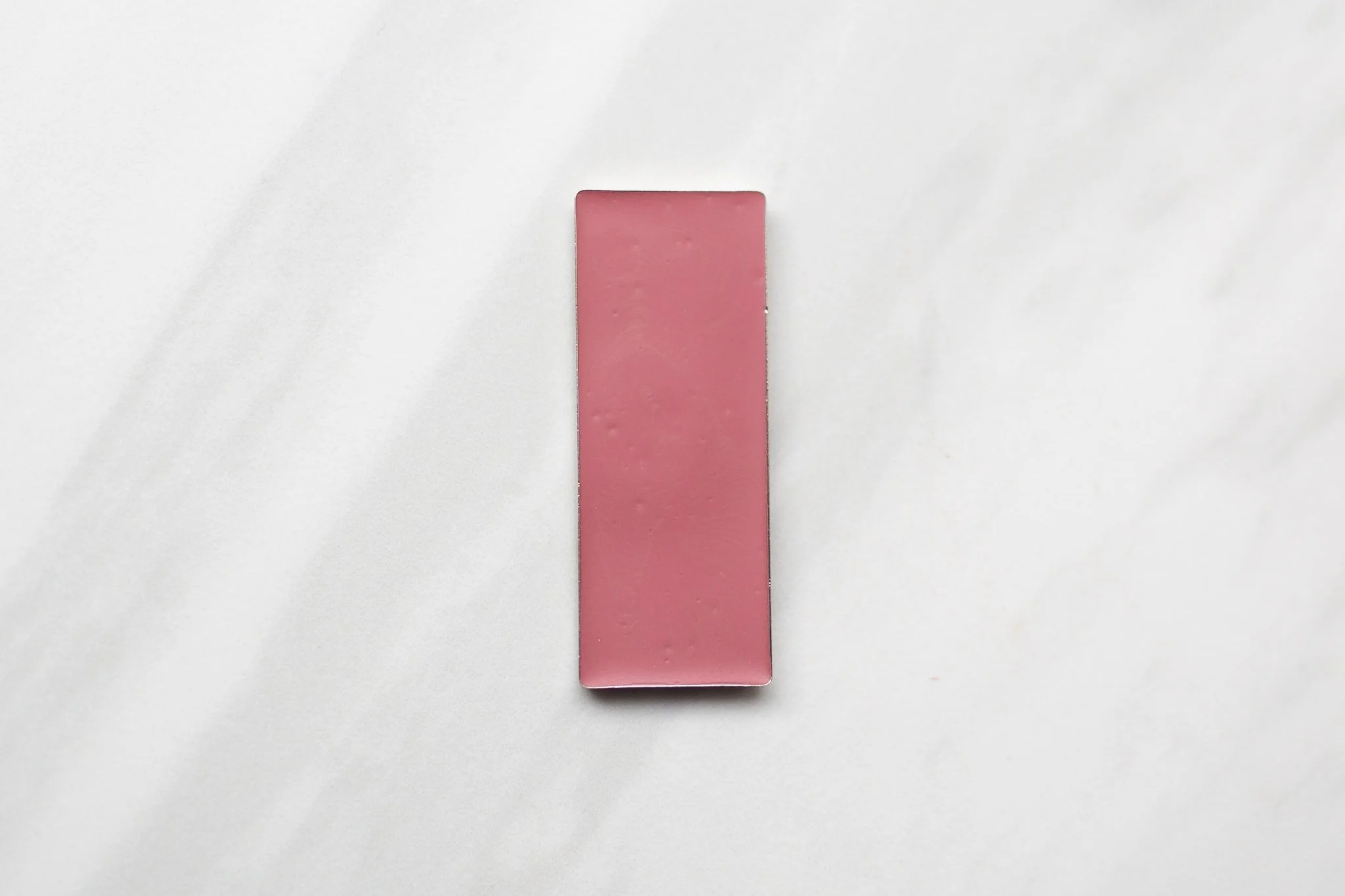 Applies in minutes and is perfect for all skin types.
This blush is rich in anti-aging antioxidants that reduce the appearance of fine lines and wrinkles.
And like all PiperBlue products, there are no nano ingredients, titanium dioxide, phenoxyethanol, or any other junk that has no business on your skin.
If you have any doubts about PiperBlue quality or ease of use, here's one more testimonial from Alexandra:
Best Clean Makeup I've Ever Used
These complexion products are incredible! So easy to use. Blend like a dream. Keep the face hydrated. Gentle. Non irritating. As someone with a complicated medical history, I'll keep repurchasing this makeup!
Check out all their great testimonials and tutorials and see what natural, organic beauty can do for you.
* In partnership with our friends at PiperBlue LLC* Photo courtesy of PiperBlue LLC
* These statements have not been evaluated by the Food and Drug Administration. These products are not intended to diagnose, treat, cure or prevent any disease.
* The information available on ewellnessmag.com, including text, graphics, and other materials is for informational purposes only. Reliance on any information in ewellnessmag.com is at the user's own risk. Sponsored product placement may appear in the article. The visitor of this website acknowledges that the information available on or through ewellnessmag.com is not and is not intended to be a substitute for professional medical advice. Copyright © 2023 Brawo Press, Inc. All rights reserved.
---