Article
Are you putting the best on your skin?
Is there any cure for the common skin? You know, the average skin that ages every year. This precious organ is not only the largest of your complex body, but it's also the most exposed. And the most visible.
Every passing year, your skin keeps time. Maybe it's a little dryer. Maybe it's not quite as springy. And what are those lines? They stare back at you from the mirror. Perhaps you look away, but they are still there.
You ask - why… is this just age… and then wonder… what can be done? The wrinkles start small. It's almost a harmless crease, just perceptible. Yet, over time, they form tiny canyons on your face. And then you're searching for a solution.
You scour the web, call friends, and talk to doctors. You try this cream, and that rub, or this scrub. However, as is often the case, educating yourself about the WHY and the HOW is the best option for anything seen as a problem.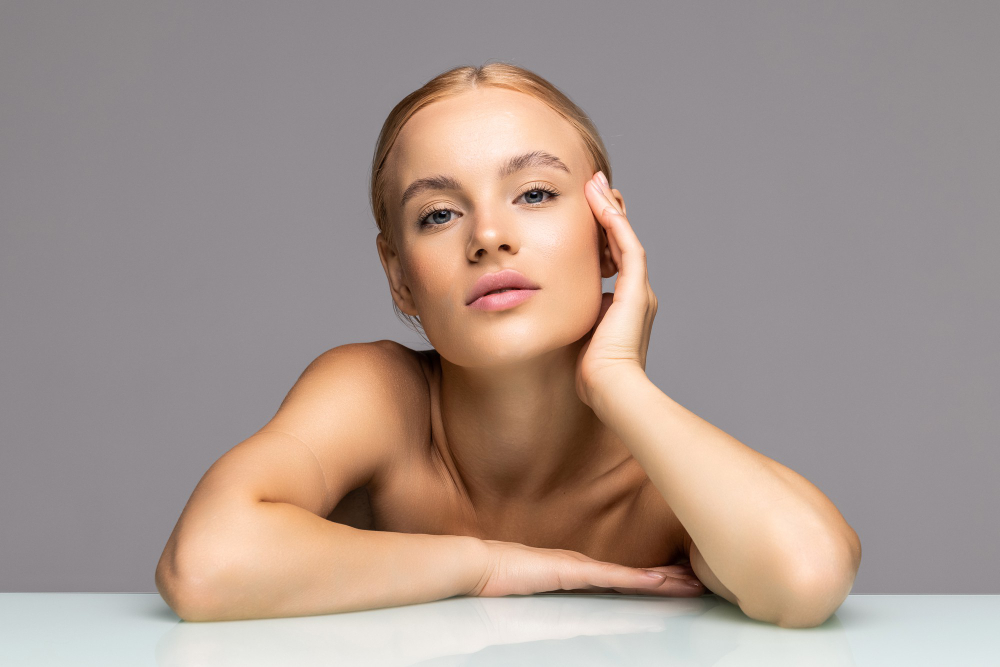 Most solutions in this life are not discovered by random trial and error. The best thing to do is stick with what is tried and true. Because in this day and age, science and research have yielded a boatload of information on the problem of aging skin.
And since you're right in the middle of the information age, you can reap the benefits of all that knowledge.
Why your skin begins to lose its luster.
Suppose you find yourself on a mission to have younger-looking skin. It helps to understand what causes our skin to lose that youthful vigor. Yes, our skin is tight, firm, and bright when we are young. Yet, as time goes on, there are five major causes of skin decline:
Age
This one is obvious. As we age, natural oil production declines in our skin, and this dries your skin. And drier skin appears more wrinkled. Also, as you age, fat in the deeper layers of your skin begins to disappear. This causes more pronounced wrinkles and sagging.
The one thing no one can avoid is a significant contributor to less youthful skin. However, as you'll learn, there are things you can do to reverse this aging problem for your skin.
Environment
Living in a cold and windy environment or an area with low humidity can suck the moisture from your skin. Likewise, a cold climate where you are indoors with generated heat also creates a harsh, dry air environment on your skin.
Overbathing
Staying clean is good, and hygiene is essential, but overdoing it can take a toll on your skin. Although long, hot showers feel great, they can dry your skin. So can bathing more than once a day because you are washing away the natural oils in your skin. So, stay clean, just don't overdo it.
Dehydration
Chronic dehydration is linked with dry skin, wrinkles, and other skin problems. On top of that, as we age, it becomes harder for water to enter our cells. Just make sure you are getting plenty of fluids throughout your day.
Sun exposure
Another great way to age your skin faster than usual is to spend lots of time in the sun. UV light breaks down your connective tissue - collagen and elastin - in your skin's deep layers (dermis). This causes your skin to lose strength and flexibility. And then your skin can become prematurely sagging and wrinkling.
If you can be mindful of these contributing factors, you can protect your skin and keep it healthy. However, the clock keeps ticking for you and everyone else. So, how do you combat the effects of time on your skin?
Well, there was a discovery in 1934 that is still one of the best weapons for dry and aging skin. Let's dive in and learn more about it.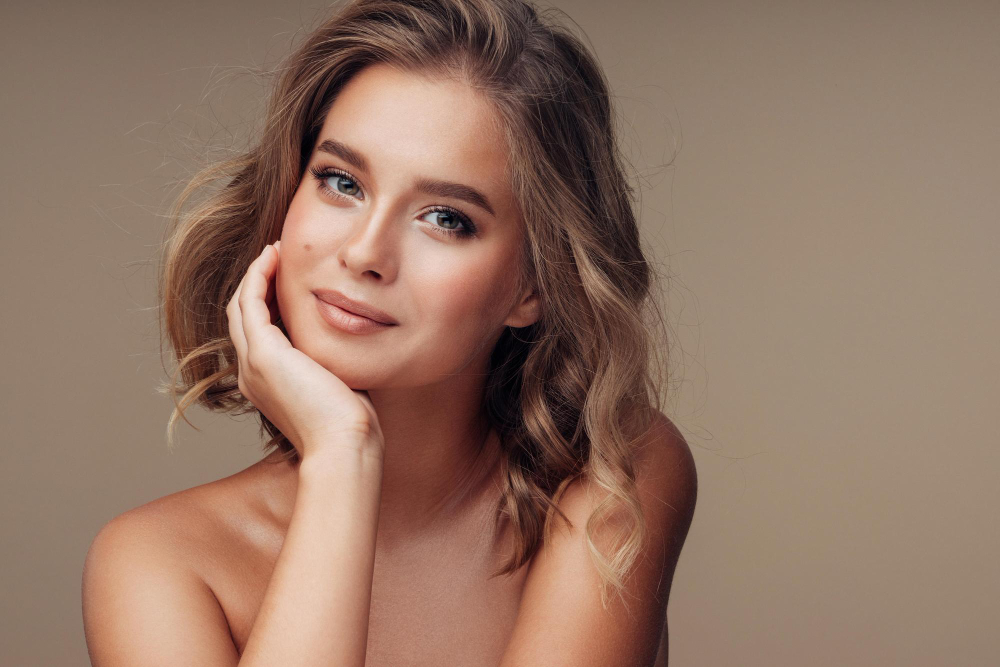 A fantastic discovery revolutionizes skincare.
While studying an enzyme in tears called Lysozyme, two scientists, Karl Meyer and John Palmer, isolated a new substance. This substance had no sulfur, suggesting it was unique in the body. They named the new substance hyaluronic acid (HA).
HA is a substance produced by the body. It's found in the eyes, joints, and skin. It acts as a cushion and lubricant in the joints and other tissues. However, what sets hyaluronic acid apart is its ability to retain water.
Just one-quarter teaspoon of HA holds about one-and-a-half gallons of water. Because of this remarkable property, HA has recently begun making waves in skincare. Think about the cause of wrinkles and aged-looking skin talked about earlier.
The leading underlying cause is that your skin is dried out. Now, imagine applying such a substance as HA to your skin.
Research shows that HA can increase skin elasticity by up to 20 percent. And hyaluronic acid in a serum form can increase hydration by a whopping 55 percent.
As more moisture is retained in your skin for longer, fine lines smooth. Your skin stays firm and plump. The benefits of HA don't stop there. HA has excellent anti-inflammatory properties, which will also reduce redness and dermatitis.
Hyaluronic acid is quite literally like a fountain of youth for your skin.
However, this remarkable substance is not the only well-known and highly beneficial substance for your skin. Something you've heard a great deal about throughout your life also has special effects on your skin.
Vitamin C and your skin.
Yes, probably the most well-known and researched vitamin on the planet has more beneficial effects on your body than we can put in one article. It is a key to a healthy immune system and has numerous benefits for your skin. Here are the top five:
Boosts collagen production
Collagen doesn't get produced without vitamin C. And since collagen is the building block for skin, hair, muscles, and tendons, it's essential for youthful and healthy-looking skin. Once again, as Father Time creeps up on us, our body's collagen production slows down and can lead to sagging skin.
If you apply vitamin C to the skin, it can accelerate collagen production. This, in turn, helps keep your skin healthy, plump and firm.
Anti-aging effects
Many products and compounds are considered or claimed to be anti-aging. However, vitamin C is the real deal. With its collagen-boosting effects and the fact that it prevents collagen loss, vitamin C reduces lines and increases elasticity.
Reduce sun damage
Remember the damage the sun causes to the skin? Vitamin C has been shown in studies to protect against UV damage. Its antioxidant properties fight free radicals produced by UV exposure. These free radicals are what cause your collagen to break down.
Reduces redness
Vitamin C has been shown in studies to reduce redness and help regulate oil production in the skin.
Promotes skin healing
With its effects on collagen, vitamin C boosts your skin's regeneration process and repairs damaged cells.
Vitamin C should be part of your skincare routine. Along with hyaluronic acid, the two can create a powerful, healing, and age-reversing effect on your skin. As you can imagine, many companies offer skincare products with these ingredients. However, not all skincare products are created equal.
Where do you get your skincare products, and what's in them?
Twenty years ago, Ela Drzazga set out on a mission. She wanted to develop a line of clean and pure beauty products. She knew creating a professional-grade skincare line that met three main goals was possible.
It had to be absolutely safe.

The products must feature all-natural ingredients.

And every product must deliver clinically proven results.
Remember, this was twenty years ago, long before the beauty industry considered such standards.
Through Ela's high standards and high-grade ingredients, the company Elaspa was born. And over the years, they've been able to produce products that meet and exceed their initial goals.
All Elaspa products are 100% natural.
What's more outstanding is that 98% of those ingredients meet the European Union's strict ECOCERT organic certification requirements. Ela's commitment to quality has meant that most ingredients are also biometric –they imitate the same ingredients found in natural skin. This distinction allows for deep and fast absorption of the ingredients so the benefits don't just rest on the surface.
All products are packed in airless, green packaging that will keep them fresh for two years. This eliminates the need for harsh preservatives—just another great benefit of Elaspa's fine products.
If you are discerning and only want the best for your skin, consider these two fine options from Elaspa.
Hyaluronic Acid 2 in 1


Safe for nearly any skin type and 100% natural, this age-defying serum is also:
Non-GMO

Vegan

Nut, gluten, and cruelty-free
What remarkable benefits could you see from using this clinically proven formula? Here is what a few customers had to say about their experience.
I love it! My skin is so hydrated and smooth! My wrinkles are almost gone!
Gabriela
This hyaluronic is something else! I will never stop using it…
Monica
And for the healing power of vitamin C, Elaspa has you covered there as well.
Vitamin C Optimal Age Repair Cream


It is made with the essence of the Kakadu Plum, the world's highest natural source of vitamin C.
Your skin will glow brighter, firm up beautifully, and smooth fine lines and wrinkles. And like all Elaspa products, it's 100% natural and safe for all skin types.
So, when you decide to take the health of your skin seriously, think about these items from a company that has been creating safe and natural skincare products long before it was popular.
Consider Elaspa and see what a truly natural skincare routine can do for the appearance of your most visible parts.
* In partnership with our friends at Holistic Brands Corporation* Photo courtesy of Holistic Brands Corporation
* These statements have not been evaluated by the Food and Drug Administration. These products are not intended to diagnose, treat, cure or prevent any disease.
* The information available on ewellnessmag.com, including text, graphics, and other materials is for informational purposes only. Reliance on any information in ewellnessmag.com is at the user's own risk. Sponsored product placement may appear in the article. The visitor of this website acknowledges that the information available on or through ewellnessmag.com is not and is not intended to be a substitute for professional medical advice. Copyright © 2023 Brawo Press, Inc. All rights reserved.
---